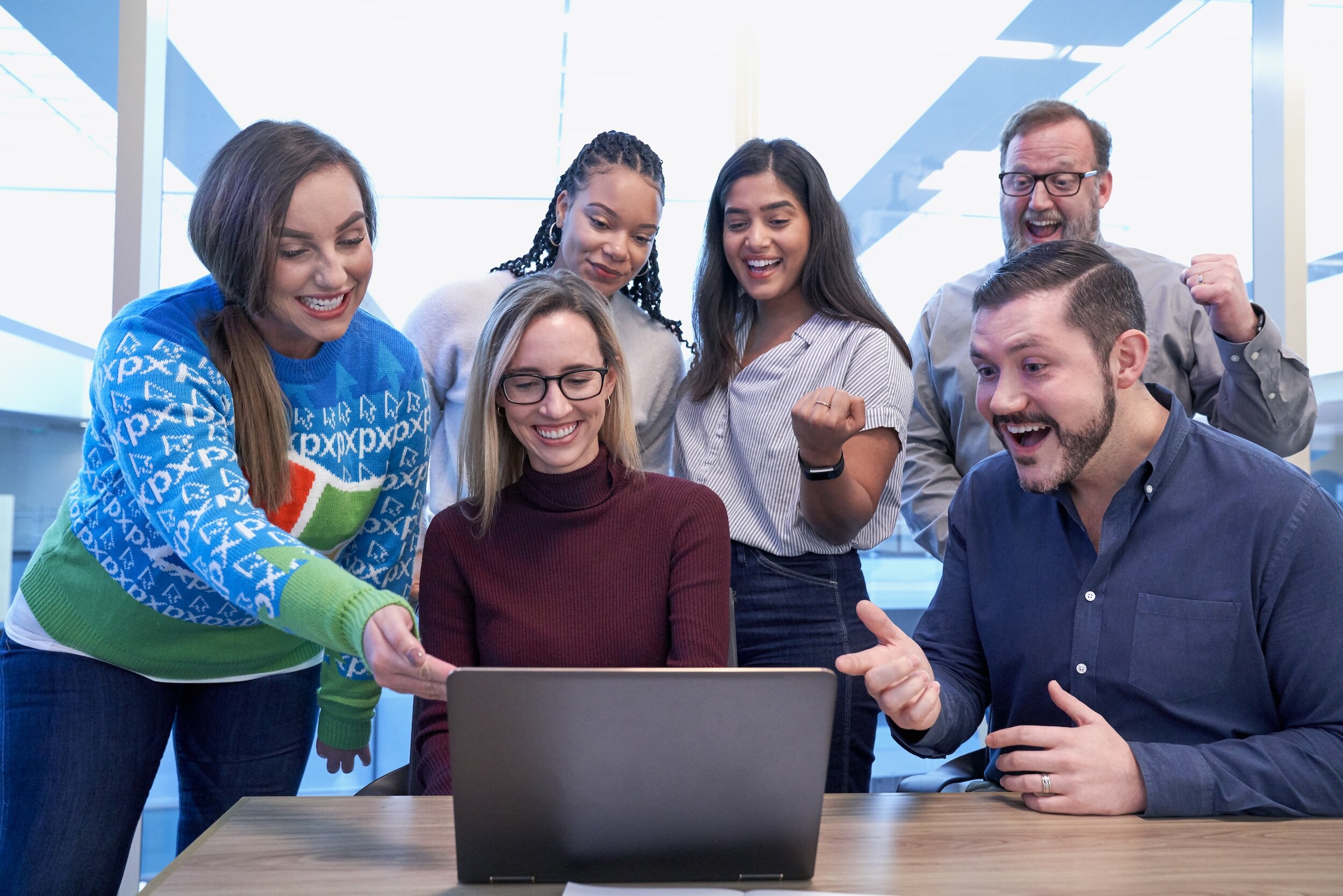 Real Voices, Real Results
Here, authenticity speaks louder than any marketing pitch. Our clients share their genuine experiences, sharing how we've become their trusted technology partner, providing bespoke solutions tailored to their unique needs.
"The single largest benefit to us here at Group Main Stream is knowing that our consumer and employee information is secure. Knowing that our system is monitored for breaches and backed up daily is comforting. MTG consistently exceeds expectations with their quick response and knowledgeable and professional solutions. The current cyber climate requires an IT partner that has the technology, staff and expertise to keep your information secure from hackers, and Maine Technology Group has all of those as well as excellent service."
— Ann-Marie Mayberry, Executive Director of GMS
"The single largest benefit to our company is having one single contact for all of our IT issues. Sending 1 email to support saves us time and money. MTG is always ready to help even down to resolving our internet connections regardless of where the issue resides. Since working with MTG our computer issues have greatly reduced. MTG successfully integrates our business across 3 locations, with multiple firewalls and business software solutions. Maine Technology Group has helped us to upgrade aging equipment by guiding us toward the best hardware solutions for our expenditures."
— Anna Cyr, Vice President of Schiavi Homes
"Since joining Maine Technology Group our company has had less downtime from IT related issues. Maine Technology Group has provided our company access to a team of technicians with a much more diverse skill set than previous providers. The skill sets available to our company have proven valuable over time. If someone is on the fence about switching to MTG they should know that you can count on them to do IT the right way. You will not regret your decision."
— Michael C. Harrington, II, Co-Owner / Vice President of Merrill's Investigations & Security Services LLC
"The staff at Maine Technology Group is very knowledgeable, friendly, and always there to resolve issues. You can tell these people love their jobs and what they do. They don't consider us just a client and we know them all by first name. Their sense of urgency separates them from all other providers we have tried. Regardless of the size of the issue, they make you feel you are the top priority and always follow up when the issue is resolved. It is like calling someone you have known forever when you have an issue. They have incredible patience and work with us to resolve the issue knowing that we are not experts. Maine Technology Group is the best at a quick professional response. We are so happy that we were able to find them and are very satisfied clients."
— Gina Dragone, Office Manager of Teamsters 491
"As a Federal Contractor it is vital that our network is secure and protected, and Maine Technology Group has given us the peace of mind that is needed with such a requirement. MTG successfully addresses issues in a very timely manner which has not been my experience with other providers. If someone was considering making the switch to MTG, do not hesitate, call MTG. We are very happy with their services."
— Jerry Corey, Director of Finance of Global Secure Shipping
Bloomer Russell and Beaupain
"Since joining Maine Technology Group our law firm has enjoyed the one-stop-shop with professional care. MTG has joined our 3 busy locations in an efficient and productive network. It usually takes just 1 call to get any issue sorted out. Maine Technology Group successfully joined our locations so that they are smooth and secure, unlike previous IT companies that had left us exposed and not running effectively. Maine Technology Group has been worth every penny for peace of mind and their expertise."
— Kirk Bloomer, Esq. of Bloomer- Russell- Beaupain
"As we have a busy office, the responsiveness at Maine Technology Group has been excellent for any issues that have come up. We really like how they don't stop until the issue is resolved. We feel that what separates MTG from other IT companies is the service model integration between sales, service, and billing. As a growing company, MTG has professionally and successfully supported us in all phases of our IT needs, offering us what we needed, NOT what they wanted to sell us."
— EJ Huck IV, Chief Financial Officer of Thompson Financial Group
"Since enrolling in Maine Technology Group's managed IT service program, the biggest benefit to myself is time. MTG's response time to submitted tickets is fast, which allows me to get back to work. MTG is fantastic at follow up-from start to finish, after a service ticket has been submitted. Customer service is important to MTG, and it shows in their professionalism and responsiveness! Choosing MTG as your IT firm will save you and your company time and money. It will make stressful times in a sometimes-unstable IT world, way less stressful due to having IT professionals who are experienced and knowledgeable."
— Kim Audet, Admissions Coordinator/Quality Control & Compliance of Becket Family of Services
"The single biggest benefit to hiring Maine Technology Group so far has been savings. We are receiving better and faster support for a far better price than we were paying before with the HUGE IT companies. It better fits our company needs. The clear differentiator with MTG is response time. When we put in a ticket, we get a response typically within minutes. Previous company in Portland would take days and often would require reaching out multiple times to get any information. We don't have to submit tickets often with this new company but the few times we have the response time has been impressive. We are so happy with our choice to switch to MTG. The entire process was very easy on us. We were well informed and MTG handled every avenue with ease. They were the middleman and dealt directly with our prior IT company and worked hand in hand with them to complete the move. The whole process was seamless."
— Ashley Mceachern, Asst. Project Manager of Portland Builders
"The single biggest benefit to having Maine Technology Group is the collaborative relationship. Our financial limitations as a non-profit are respected and recommendations are posed to us with those limitations in mind. When we became an MTG customer, the pricing was phenomenal in comparison to other IT firms. Even three years ago when we went out to bid, MTG was still financially the best option for us. The helpdesk has been a time-saver and has brought a high degree of customer satisfaction amongst our 270+ employees. Nearly all issues are resolved quickly and competently. Call Jon for a great lunch and lots of laughs!  Just kidding…………. We always get what we pay for.  And by that, I mean, there is excellent value in the services purchased through MTG.  It seems as if they have our back and look out for our technological best interests."
— Mindy Ward, SPHR President & CEO of OHI
Let's talk
Reach out and chat with our team
Discover how we can simplify your technology with a consultation.